Since 1980, therapeutic endoscopy has expanded considerably, and the interventional pulmonology center at Marseille´s University Medical Center has largely contributed to its develpoment and teaching.
The center has acquired in this discipline an international reputation.
This web site does not intend to cover all aspects of interventional pulmonology.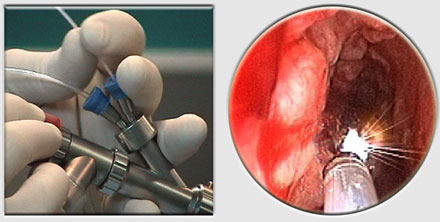 It is based on 25 years of personal experience at our center and thousands of cases.
We are aware of the difficulties implicit to the task, but will at all times attempt to illustrate theoretical concerns with actual cases.
Nothing can replace hands-on training, but we hope that you will find in this web site what we believe to be the fundamental principles governing the practice of therapeutic bronchoscopy.