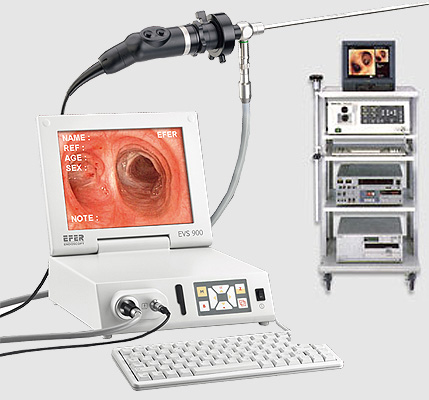 An adjustable camera which facilitates the projection and recording of the procedure is an indispensable accessory of a therapeutic endoscopy unit.
This equipment makes it possible for the entire team to be aware of what is happening in the operating field.
It also enhances teaching and assures proper documentation of the procedure.