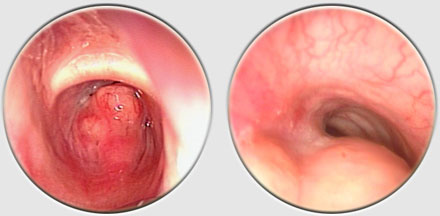 Malignant obstruction of the tracheobronchial tree is the principal indication prompting therapeutic endoscopic intervention.
Treatment in each case must be individualized.
If endoscopic resection by itself is capable of restoring the airway lumen, then stenting is not always necessary.
Most cases can be stratified based on location of the stenosis.
Tracheal lesions along with those of the main stem bronchi are associated with optimal palliative results.