This film shows esophageal cancer presenting as extrinsic airway compression. Tracheal invasion, however, is also possible. The latter may lead to tracheo-esophageal fistulae. Whenever a fistula is encountered the only viable treatment alternative is stent placement. This is not always simple, especially when the fistula is located close to the vocal cords. In such cases, stent placement becomes technically difficult, while the endoscopist must keep in mind the possibility of vocal cord paralysis due to recurrent laryngeal nerve invasion.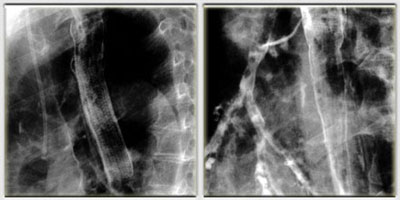 Metallic esophageal stents often lead to large tracheo-esophageal fistulae.
In this case, the patient became symptomatic following placement of a covered Ultraflex® stent in the esophagus.
Contrast material is seen causing bronchial opacification.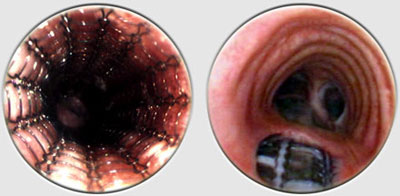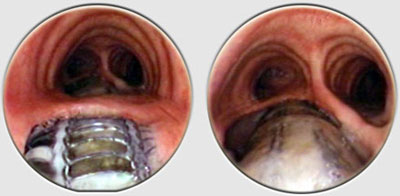 A fistulous tract was identified in the esophagus, and two voluminous fistulae are seen in the trachea, one close to the uncovered portion of the stent, and another one just above the carina.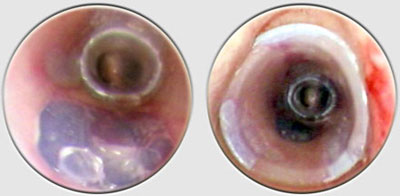 These lesions were treated by placing two stents, a Y stent and a tracheal stent.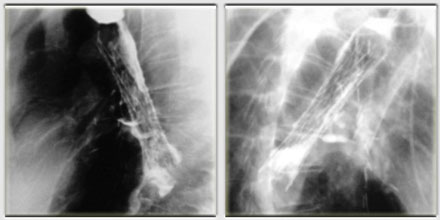 This patient underwent esophagectomy and tubulisation gastrique. The patient presented in respiratory distress. The radiograph showed an anterior opacity as well as the stomach pull-through.
The bronchoscopic film revealed severe obstruction due to herniation of the stomach into the trachea. The hernia is partially reduced, and a Y stent is placed in order to secure the airway.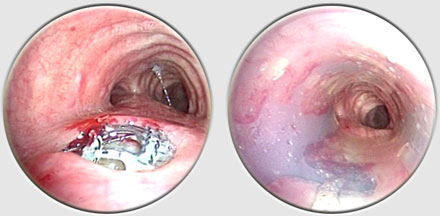 These tracheoesophageal fistulas are common and always lead to severe respiratory complications.
Emergent intervention is necessary usually prompting stent deployment.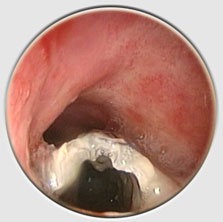 It is sometimes necessary to remove an esophageal stent that invades the trachea.
If the fistula is too close to the carina, a Y stent offers the only viable solution.
The prognosis of these patients is difficult to establish with certainty, but in our experience, mean survival approximates 3 months.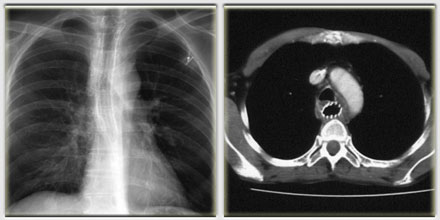 This patient presented with severe erosion of the posterior wall of the trachea by a covered Ultraflex® esophageal stent. Abundant granulomas are present leading to near total occlusion of the trachea.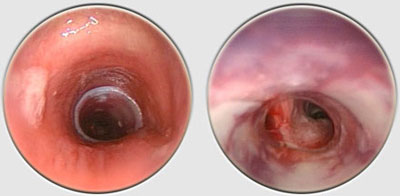 The placement of a silicone stent in the affected trachea will maintain airway patency.