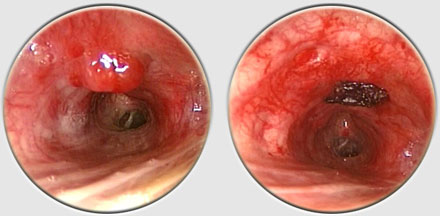 As mentioned earlier, renal carcinoma metastases are often hemorrhagic and tend to recur rapidly. This case shows resection of one such metastasis at the level of the bronchus intermedius. The YAP laser guaranteed adequate hemostasis.




Severe extrinsic compression at the level of the basal pyramid is seen here. Following simple dilatation with the rigid bronchoscope, stent placement allows ventilation of the basal bronchi.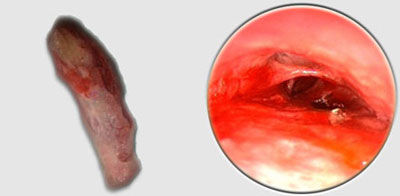 In this case, complete obstruction of the right lower lobe bronchus results from endoluminal disease. Simple mechanical resection suffices in order to achieve adequate airway patency distal to the tumor.