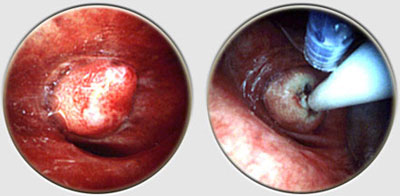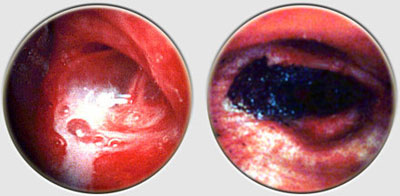 These are rare tumors, generally pale yellow in appearance, and associated with morbid obesity.
They may lead to complete bronchial obstruction. Such is the case in this patient with obstruction of the basal pyramid.
Charring with the laser leads to a characteristic smell. In these images we see the combined effect of laser and the suction catheter treating and mobilizing the tumor simultaneously. Purulent secretions are aspirated and resection is complete.