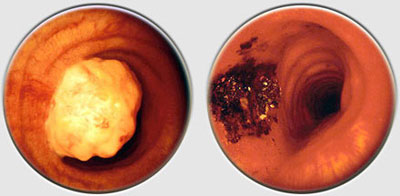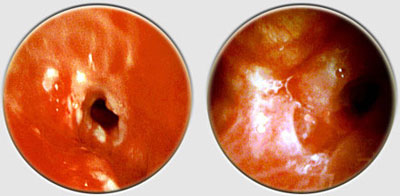 This particular tracheal lesion has a tumor-like appearance. Its yellow color is characteristic, and resection is straightforward. However, this is not always the case, as patients with amyloidosis often present with mucosal infiltration of peripheral bronchi. This makes endoscopic resection complicated.
Treatment of bronchus after bronchus requires combined therapy with laser and mechanical debridement.





In order to avoid widespread inflammation in the treatment area, it is preferable to treat diffuse tracheobronchial amyloidosis in a systematic stepwise fashion during multiple sessions. Stent placement is sometimes necessary.